You take care of your heart, your skin, your bones and joints … why not take care of your eyes? Eye vitamins help make sure your eyes are getting the nutrition they need to remain healthy.
With the busy lives we all lead, it's difficult to get a complete, balanced diet. Your eyes can suffer from inadequate vitamins and nutrients, and it may not be possible to reverse damage already done. But adding vitamins for eye health to your diet can help you maintain healthy eyesight much longer than without supplements – and they can also aid your overall health.
At Breslow Eye Care, we carry the latest vitamins formulated specifically for eye health, based on the most current science and research studies. With so many choices out there, our doctors can ensure you are getting the exact formula you need, with combinations of ingredients that are proven to be properly absorbed.
Our vitamins for eyes include vitamin k, vitamin a, and supplements for eye twitching vitamin deficiency. Even better, our vitamins come in capsules that can easily be opened and mixed with foods for people who have trouble taking pills. We can even help with a dosing regimen.
There are countless brands of vitamins out there, with just as many levels of quality. Because we take your eye health seriously, we only carry vitamin brands with full potency from trusted companies. There's a reason the same dose of vitamins from two different companies can differ in cost – quality makes a difference. But that doesn't mean good quality eye vitamins have to be expensive. They just need to work correctly.
We'd love to talk with you about eye health vitamins at your next eye care exam. Call or stop in at any of our convenient locations and let us help you select the right vitamin supplements for vision health!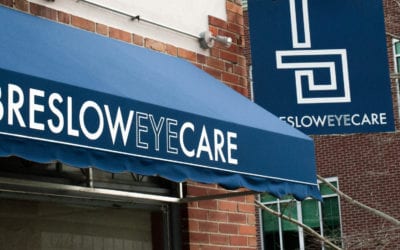 How do you choose the right eye doctor for your family and personal needs? Is it best to look for an eye doctor near you? Should you see an optometrist or ophthalmologist? We share some thoughts…
read more
Bexley Eye Care Office
2354 East Main Street
Bexley, OH 43209
T: 614-235-9393
Lancaster Eye Care Office
3794 Old Columbus Road Northwest
Carroll, OH 43112
T: 740-756-7700
All Content © 2023 Breslow Eye Care