Thorough, Professional Emergency Eye Care
Unfortunately, eye emergencies happen during normal, every day activities. Accidents involving chemicals, metal, plastic, other particles, or even eyelashes can become lodged in a person's eye or can scratch the eyes, causing discomfort or pain, and sometimes requiring emergency care. Swollen or red eyes can also be a major concern. Even contact lenses themselves can cause infections or can become stuck on the eye.
You May Not Need an Emergency Room
Hospital emergency rooms are very expensive and often require a long wait to be seen. Typically, an urgent care or general clinic will not have the ability to examine your eye injury or issue in depth and will end up referring you to see your optometrist or ophthalmologist anyway. We want to save you the time and expense of going to an emergency room if you don't need to.
We can often respond with aid much more quickly, and if it's vision-related, we'll just just what to do. Our doctors have specialized equipment and expertise to handle a vast array of eye problems. Call our office and speak to one of our friendly staff members for prompt, same day treatment.
Emergency Eye Care Number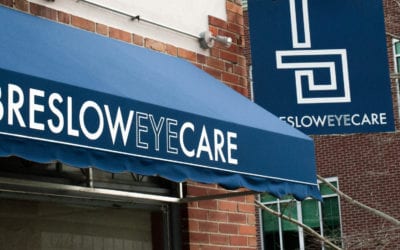 How do you choose the right eye doctor for your family and personal needs? Is it best to look for an eye doctor near you? Should you see an optometrist or ophthalmologist? We share some thoughts…
read more
Bexley Eye Care Office
2354 East Main Street
Bexley, OH 43209
T: 614-235-9393
Lancaster Eye Care Office
3794 Old Columbus Road Northwest
Carroll, OH 43112
T: 740-756-7700
All Content © 2023 Breslow Eye Care