Thorough, Professional Vision Care
Diabetes is a disease that is on the rise currently throughout America and the rest of the world. Since diabetes affects the small blood vessels of our body first, complications can often be seen in the back of the eyes long before any other effects to the rest of the body. Complications may include frequent glasses prescription changes, minor retinal bleeds, or vision threatening scenarios such as retinal detachments. By keeping current with your annual eye health examination we can help protect your vision, and help you monitor your blood sugar changes and its impact on your body.
It is recommended that diabetics have comprehensive eye examinations yearly and we also have technology such as retinal photography to help document your eye health. Finally, we will send a comprehensive report of your eye health to your primary care physician to ensure good record maintenance and continuity of care.
If you are diabetic or have a family history of diabetes, please call our office to schedule your annual eye examination!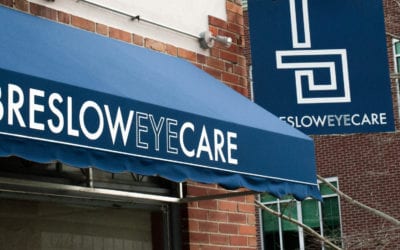 How do you choose the right eye doctor for your family and personal needs? Is it best to look for an eye doctor near you? Should you see an optometrist or ophthalmologist? We share some thoughts…
read more
Bexley Eye Care Office
2354 East Main Street
Bexley, OH 43209
T: 614-235-9393
Lancaster Eye Care Office
3794 Old Columbus Road Northwest
Carroll, OH 43112
T: 740-756-7700
All Content © 2023 Breslow Eye Care