Thorough, Professional Vision Care
At Breslow Eye Care, it is our goal to provide a careful vision examination and evaluation for eyeglasses to all patients. However, vision check-ups are just a small portion of the examination we provide. Our doctors will also complete a thorough, comprehensive health check.
The eyes contain small blood vessels that are commonly affected first by conditions such as high blood pressure, diabetes, cholesterol, and heart disease; even before other outwards symptoms begin to show! We will look for these indications, in addition to other common eye diseases such as glaucoma, cataracts, and macular degeneration. The earlier these signs are caught, the earlier we can start treatment to keep your eyes, and body, healthy. We will also evaluate your eyes for any signs of dryness or allergies.
In addition to the exam, retinal photography can be performed to document the health of the eyes and get a baseline to monitor for future changes to your eyes. It's our mission to ensure that every patient will not only leave our office with the best possible vision, but will also receive the best medical care possible.
We look forward to meeting with you and your entire family!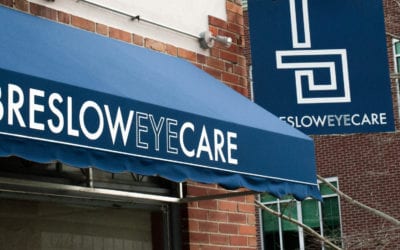 How do you choose the right eye doctor for your family and personal needs? Is it best to look for an eye doctor near you? Should you see an optometrist or ophthalmologist? We share some thoughts…
read more
Bexley Eye Care Office
2354 East Main Street
Bexley, OH 43209
T: 614-235-9393
Lancaster Eye Care Office
3794 Old Columbus Road Northwest
Carroll, OH 43112
T: 740-756-7700
All Content © 2023 Breslow Eye Care