Optician Services
Breslow Eye Care Columbus, in Bexley and Lancaster
A simple optician definition: after the optometrist performs an eye exam and prescribes glasses or contacts, if needed, the optician fits your glasses or contacts to you to make sure they will work for you. The optician is also helps you adjust to your new vision correction. They are skilled in bending and shaping frames to align the focal point of the lens to your area of vision so you are actually looking through the right part of the lens and getting the vision correction you were prescribed.
At Breslow Eye Care, we have opticians on staff who complete the work done by your eye doctor. We are grateful to have excellent opticians on staff at our Breslow Eye Care Centers in both Bexley and Newark. Any optometrist office relies heavily on the work done by the optician, and our offices are no exception. After your eye exam, the optician can help you select new frames if needed, selecting from a wide range of designer and brand-name frames in our showroom, or ordering frames if you want something specific.
Working With Your Optician
Opticians are trained professionals, and as such, have a great deal to offer in improving your vision care. Next time you are at Breslow Eye Care, ask your optician about any concerns with your eyewear. Their job is to turn a prescription into corrective eyewear. If your eyewear isn't working well for you, let them know.
A primary requisite of an optician's job is customer service – working with you to get the vision care you want. We pride ourselves on having a good, comfortable environment, and credit a lot of that to our staff of opticians. Other services you may not realize an optician can offer are tightening and repairing frames, adjusting the fit of your new or existing frames, guiding in the use of eyewear, such as how to correctly use a pair of reading glasses, and making sure your glasses and contacts are comfortable.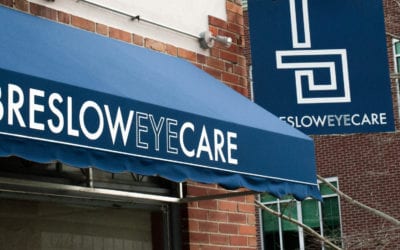 How do you choose the right eye doctor for your family and personal needs? Is it best to look for an eye doctor near you? Should you see an optometrist or ophthalmologist? We share some thoughts…
read more
Bexley Eye Care Office
2354 East Main Street
Bexley, OH 43209
T: 614-235-9393
Lancaster Eye Care Office
3794 Old Columbus Road Northwest
Carroll, OH 43112
T: 740-756-7700
All Content © 2023 Breslow Eye Care