We have specialized equipment to aide us in detecting and further diagnosing certain ocular diseases. Below are some of our commonly used pieces of equipment. Ask one of our technicians at your next appointment for more information!
With retinal photography, also called fundus photography, or fundus imaging, we are able to get a detailed image of the back of your eye that can help us check for early signs of certain diseases, monitor non-harmful spots on your eye, or determine any changes in existing medical ocular conditions. The high resolution of these photographs allows us to track small changes in your retina over time, looking for symptoms of macular degeneration and glaucoma, but also retinal holes, detachments and diabetic retinopathy. These are serious eye diseases that can lead to partial vision loss, or even blindness. Retinal Photography also helps detect other diseases that may not have manifest in other areas of your body. Systemic diseases like diabetes and high blood pressure affect your eyes, and can often be detected early in the eyes.
We highly recommend retinal photographs to all of our patients, young and old, as they can help us detect vision problems before they become a problem and start treatment sooner. One of our technicians will be able to answer any questions you may have about retinal photographs during your annual exam.
Nobody likes the puff of air test, though ocular pressures play a big role in monitoring your eye health. We have a new piece of technology in our office to more comfortably check and monitor your inner eye pressures, without that uncomfortable puff of air!
Certain conditions, such as glaucoma, macular degeneration, retinal disorders, or even stroke, can cause peripheral vision loss and other abnormalities. Through the visual field testing, the doctors can obtain additional information about your eyes and detect any potential vision loss. Even if they do not find any hazardous spots, we may repeat these tests at each of your visits so we can detect any potential changes in your vision over time. 
Call our office and schedule an examination with one of our doctors today and see our specialty equipment in person!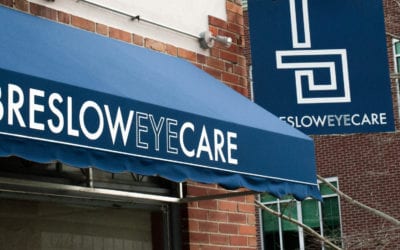 How do you choose the right eye doctor for your family and personal needs? Is it best to look for an eye doctor near you? Should you see an optometrist or ophthalmologist? We share some thoughts…
read more
Bexley Eye Care Office
2354 East Main Street
Bexley, OH 43209
T: 614-235-9393
Lancaster Eye Care Office
3794 Old Columbus Road Northwest
Carroll, OH 43112
T: 740-756-7700
All Content © 2023 Breslow Eye Care