Macular degeneration is a common eye disease in patients over the age of 50 that dramatically impairs the central vision we use on a daily basis. There are two different types of macular degeneration: wet and dry macular degeneration. Both types can affect our vision in different ways.
A patient can often complain of blurred vision at distance or while reading. Distorted, wavy, broken, or missing lines may also be noted when looking at straight objects. Vision may even appear "spotty" in areas. It is vital a person over the age of 50 receive yearly eye examinations to look for early signs of macular degeneration.
Aside from age, people with a family history of macular degeneration or a smoking history are at risk for developing vision changes. When diagnosed early, proper medical treatment may be able to slow, prevent, or even recover changes to a patients vision.
At Breslow Eye Care, our doctors take pride in giving every patient a thorough health examination needed to help rule out possibilities of macular degeneration. Retinal photography allows our doctors to spot small changes that may be difficult to examine with the naked eye.
Additionally, we offer the latest multivitamins to help ensure your eyes remain healthy. Schedule your examination today and please feel free to ask our doctors how multivitamins fit into your eye health, vision, and lifestyle!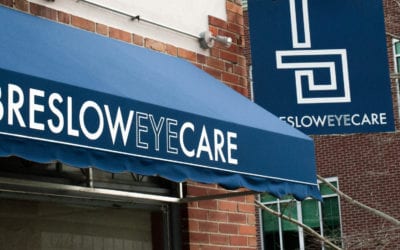 How do you choose the right eye doctor for your family and personal needs? Is it best to look for an eye doctor near you? Should you see an optometrist or ophthalmologist? We share some thoughts…
read more
Bexley Eye Care Office
2354 East Main Street
Bexley, OH 43209
T: 614-235-9393
Lancaster Eye Care Office
3794 Old Columbus Road Northwest
Carroll, OH 43112
T: 740-756-7700
All Content © 2023 Breslow Eye Care