The best eye doctor experience in the Bexley area.
We would love to see you! We are currently accepting new patients, so contact us for an appointment.
Welcome to Breslow Eye Care
You don't make compromises with your eye care, and neither do we! Our eye care associates in Bexley are dedicated to comprehensive, friendly vision care complete with retinal photography, eye exams, emergency eye care and an impressive selection of glasses and contacts. Schedule an eye appointment today!
Optometrists Matthew & Nadine Breslow welcome you to our eye care practice.
Bexley Office
2354 E. Main St. Bexley, OH 43209
T: 614.235.9393 | F: 614.235.6363
Sun: CLOSED
Mon: CLOSED
Tues: 10AM-6PM
Wed: 10AM-5PM
Thurs: 10AM-7PM
Fri: 9AM-4PM
Sat: 8AM-1PM
Our Bexley location is an intimate, charming private practice located on Main Street in historic downtown Bexley. This location was added to the Breslow Eye Care family in May of 2009, and was purchased from the previous owners of "Eyes Actually."
At this location, we are proud to offer patients the complete eye care experience. We offer full scope, routine checkups and medical eye care at our Bexley location, treating various conditions including glaucoma, cataracts, dry eyes and allergy eyes.
Of course, prescription glasses and contacts are they cornerstone of our practice. This location offers premium spectacle lens designs from Shamir and Essilor, including digital single-vision lenses, polarized sunglasses, transition lenses and the latest progressive "no line" bifocals.
Our Bexley location offers a wide range of frames from various designers such as Tom Ford, Giorgio Armani, Coach, Kate Spade, Michael Kors, Kenneth Cole, Derek Lam, Prada, Versace, Ray Ban and many more.
Contact Lenses are no problem at all, as our doctors specialize in fitting advanced designs for astigmatism, multifocals, RGPs and single vision.
Our friendly staff looks forward to greeting you when you arrive. Come SEE the Breslow Eye Care experience in our Bexley, Ohio office!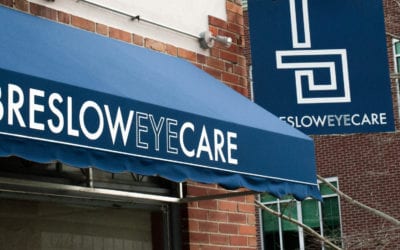 How do you choose the right eye doctor for your family and personal needs? Is it best to look for an eye doctor near you? Should you see an optometrist or ophthalmologist? We share some thoughts…
read more
Bexley Eye Care Office
2354 East Main Street
Bexley, OH 43209
T: 614-235-9393
Lancaster Eye Care Office
3794 Old Columbus Road Northwest
Carroll, OH 43112
T: 740-756-7700
All Content © 2023 Breslow Eye Care