Thorough, Professional Vision Care
We're pleased to offer retinal photography – an extremely valuable tool in ongoing eye care. This new technology lets us look at the back of your eyes, taking pictures of your retinas to look for health issues, like glaucoma or macular degeneration. This is a completely painless part of your exam that creates a very accurate photograph of your retina.
Precautionary Retinal Photography
With retinal photography, also called fundus photography, or fundus imaging, we are able to detect vision problems before they become a problem and start treatment sooner. The high resolution of these photographs allow us to track small changes in your retina over time, looking for symptoms of macular degeneration and glaucoma, but also retinal holes, detachments and diabetic retinopathy. These are serious eye diseases that can lead to partial vision loss, or even blindness.
Retinal Photography also helps detect other diseases that may not have manifest in other areas of your body. Systemic diseases like diabetes and high blood pressure affect your eyes, and can often be detected early in the eyes.
We encourage all of our adult and child patients to get an eye screen exam with retinal photography, even if their vision is currently good. This can give us a good baseline to compare against as you age, and also contribute to your understanding of your overall health.
Some of our patients think of their eye doctor as a fixer of something that's already not working correctly, providing corrective lenses, contact lenses and nutrition supplements for aging or imperfect eyes. Hopefully you can come to think of us as a health partner, working with your primary care physician for your overall health. Retinal photography gives great insight (no pun intended) into your overall health, and the results are valuable for your primary care physician.
Schedule an appointment at one of our three convenient locations and see this great new technology for yourself! We look forward to partnering for your vision care and overall health.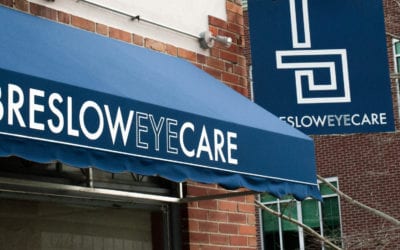 How do you choose the right eye doctor for your family and personal needs? Is it best to look for an eye doctor near you? Should you see an optometrist or ophthalmologist? We share some thoughts…
read more
Bexley Eye Care Office
2354 East Main Street
Bexley, OH 43209
T: 614-235-9393
Lancaster Eye Care Office
3794 Old Columbus Road Northwest
Carroll, OH 43112
T: 740-756-7700
All Content © 2023 Breslow Eye Care