Treating Dry Eye Syndrome
Dry Eye Syndrome is a condition that affects the quality and quantity of tears created for the front surface of our eyes. Common symptoms of dry eye include burning, watering, stringy mucous discharge, headaches, fatigued eyes, and light sensitivity. Dry eye can also affect the clarity and crispness of your daily vision, as well as your comfort while wearing contact lenses. Vision changes throughout the day often indicate some degree of dry eye syndrome. Using computers for long periods of time throughout the day or reading fine print for hours at a time can cause dry eye syndrome.
At Breslow Eye Care, our doctors understand the disabling effects of dry eye and stay current with treatments and therapies that are recommended for relieving dry eye symptoms. We can help with the latest treatment options, like artificial tear supplementation, punctual plugs, oral supplements and prescription medications. If you're suffering from symptoms of dry eye syndrome, schedule a dry eye evaluation with our doctor's today. It's not something you should have to live with – and because dry eye is a medical condition, we gladly accept many medical insurance policies.
Please feel free to take our dry eye questionnaire below!
Download the form HERE, and email it to us at info@bresloweyecare.com. Or stop by one of our locations to drop it off!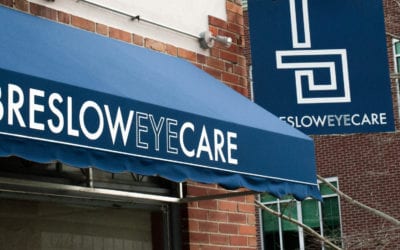 How do you choose the right eye doctor for your family and personal needs? Is it best to look for an eye doctor near you? Should you see an optometrist or ophthalmologist? We share some thoughts…
read more
Bexley Eye Care Office
2354 East Main Street
Bexley, OH 43209
T: 614-235-9393
Lancaster Eye Care Office
3794 Old Columbus Road Northwest
Carroll, OH 43112
T: 740-756-7700
All Content © 2023 Breslow Eye Care